Drive traffic to new blog free
Hi mates! Welcome back.
Getting free traffic is hard? Are you one of the person who got frustrated because you are not getting any traffic to new blog?
If you are blogger or own a website, but not getting the desired viewers, you always wanted.
Then you are here to know how to overcome that frustration by knowing how to drive traffic to new blog of yours.
Don't Worry!
This time I'm here with some killer Tips to increasing site viewers. Yes, free traffic.
Modern blogs and businesses understand the importance and benefits of SEO and its ability to increase site Viewers.
Even so, most businesses fail to take advantage of SEO strategies in transforming organic visits into long-term commitments. As a result, you might have tried several strategies without gaining significant change in traffic numbers.
Despite the challenges of applying the correct SEO strategies, any undertaken efforts can offer you tremendous payoffs.
Below are our top 11 tips To Drive traffic to new blog 100% free traffic.
Tip #1: Identify which links work or don't for your website
In the past, a site's backlinks have been the foundational elements of driving site traffic.
Even so, experts project a gradual decline in backlink usefulness in the future.
Nonetheless, backlinks are an important factor in increasing your website's traffic.
Actually, you can't increase site's free traffic using Google without using a lot of links. However, doing so limits your site's competitiveness.
For this reason, you need to understand what backlinks are and identify which backlinks work or don't.
You can accomplish this by analyzing your site's backlinks and comparing their usefulness.
Once you identify the most effective backlinks, create more of the same. Keep the following points in mind during the analysis phase:
 Link only to relevant websites in your industry category
 Use only contextual links as part of your SEO strategy
 Remember to link to long and detailed articles that offer more value to your audience
 If you desire to benefit from organic traffic growth, use dofollow links
 Avoid using automatically generated backlinks instead add them manually
 Ensure that your backlinks are from an authoritative domain and trustworthy source
Tip #2: Promote your blog post with social medias.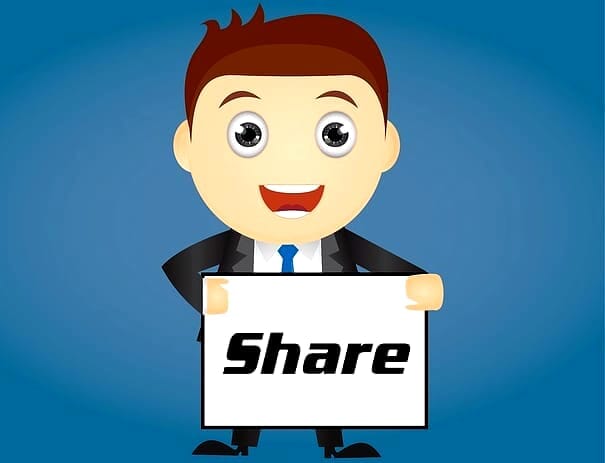 Did you know social medias are one of the best way to attract free huge traffic to your website.
If you thought sharing your post in social medias is a bad idea, then you are terribly wrong.
For many bloggers social media sites are some of the top traffic sources.
So, whenever you publish a new post every time, share it with your social media sites like Facebook, Twitter, LinkedIn, google plus, Pinterest and more.
Spend some time cultivating some networks or groups in your social sites and share your blog post with them.
 This is one of the best ways to drive traffic to new blog.
Tip # 3: Discard and Disown Non-Working Backlinks to drive traffic to new blog
Get rid of bad backlinks to improve your Google ranking.
The importance of eliminating bad links cannot be overstated.
The more bad backlinks your site has the more difficult it is to improve its rankings.
Besides, having numerous bad and low-quality links can attract Google penalties.
If you want quality inbound links you can choose BUYING backlinks from the trusted site to rank in top 10 in google search pages.
You can also read my Article Easy way to Build Backlinks 2018 to rank #1 for building quality backlinks.
Tip # 4: Address Your Audience's Problems and Questions
If you own an online business, you definitely receive a large number of questions from existing and potential customers.
Besides, content-based websites often receive questions that require answers. Given that, you should avoid giving short replies using email to each query.
Instead write a detailed blog post covering your audience's concerns, problems, and worries.
Doing so boosts the chances of your website to appear first in Google results offering a solution to their problem.
so, try this step and you can able to see a huge difference not only in attracting huge free traffic but also in improved audience engagements with your website.
Tip # 5: Contribute Content to Reputable Sites in Your Business Niche
Becoming a contributor to the most popular sites in your industry is an excellent way of increasing your site viewers.
Typically, this lets you gain access to an established online community where you can leverage referral traffic.
In addition to that, including a backlink of these sites will positively impact on your site traffic.
However, you should avoid blogging on sites that have low rankings as it will adversely affect your site traffic. For this reason, be selective when choosing websites to guest blog for.
RELATED: A Simple Tip to Improve Website Ranking in Google Explained
Tip # 6: Optimize Your Site's Metadata and Content
Google typically takes a sneak peek of a site's metadata and present contextual keywords.
Therefore, ensure that your site's metadata contains relevant information to increase its search engines ranking.
Below are a few things to do to improve your site traffic.
 Refine your website's meta descriptions, titles as well as its keywords
 Ensure that your site's image titles, descriptions, and ALT are correctly optimized
 Avoid keyword stuffing while including keywords in the first few paragraphs of your content
Tip # 7: Regularly Post Quality Content on Your Site
Best way to get free traffic is Consistency.
The adage that content is king is true when it comes to improving site traffic.
To drive traffic to new blog, Offering quality content will help you benefit from backlinks, social media sharing as well as improve the overall performance of your site.
Do not settle for good content; strive to create outstanding articles that outshine what your competition offers.
Avoid writing for the sake of publishing. Instead, you should focus on creating quality content that makes your site stand out from the rest.
As competition increases, only quality content can guarantee you long-term success.
Tip # 8: Monitor your site's performance
It is important that you progressively monitor your site traffic over specific time periods.
Doing so helps identify what works or doesn't.
As you employ the above tips, your site's free traffic is bound to increase.
For this reason, you should conduct a comprehensive review of your site's links. To accomplish this, you should invest in a backlinks SEO tool or wait for backlinks to build with your unique quality content.
Tip # 9: Never Piss Off Google
Just like biting the hand that feeds you, avoid angering Google.
Regrettably, some SEO agencies are fond of testing the limits of what they can do to increase web traffic.
You should conduct your campaign ethically to avoid incurring Google penalties.
Use the suggestions below when implementing your campaign.
Never build cheap backlinks to your site
Never ever pay for low quality inbound links
Avoid using exact match anchoring text
Desist from using low quality, stolen or scraped content
Ensure that your content is always helpful to your readers
As previously noted, increasing site's free traffic is challenging.
Therefore, you should avoid using shortcuts to create an avalanche of site traffic.
Doing so can cause you to incur penalties along the way.
Thus, you should create a daily process of creating great and helpful content for your users. In turn, doing so will help drive higher volumes of free traffic to your site.
#Tip 10: Add social sharing buttons.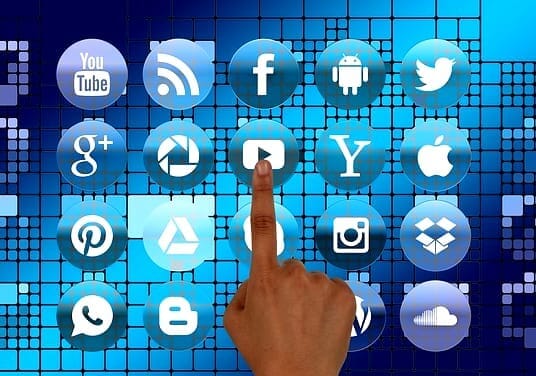 It's not a joke. Some thinks that adding social media plugin is waste of space and brings no use to your site.
Actually adding Optimised social media plugins can actually help you to drive huge free traffic to your site.
You can use addtoany plugin, if you want to add share buttons to your each post or pages.
so that your readers can spread a word about your blog post to the world using different social plugin available in this plugin.
You can also use social sharing plugin as a traffic resource from its community and can actually  earn money from it. Yes, it's true.
Plugin like sharaholics will help you to drive huge traffic to your sites using their innovative plugin.
It has Increase pageviews, engagement and time on site by highlighting relevant content discovered from across your website.
Their optimised social media plugin help you and your viewers to share your quality post to any social networking sites and Provides you with important actionable metrics including insights into how your content is performing, who's sharing it, and through which channels it is spread.
you can use their ads by creating campaign to drive targeted traffic, leads & awareness by promoting your content to passionate audiences. It will help you reach over 450 million people with native ads and promoted content.
you can also monetise your new blog using their ads programs like anchored text ads, over-stream video ads and affiliate link ads.
overall it's free and you can make a lot out from it. This can help you grow your traffic to the next level.
TIP #11: FORUMS AND DIRECTORIES
Last but not the least, there are different forums and directories out there in the virtual world called google.
These forums and directories might brings you lot of unique visitors referral or organic visitors to your site once you submit your links into their forums or directory.
But remember google doesn't like every forums and directories. If you choose the wrong fish in the sea google might penalise you without even notifying you or warn you.
so, post it in a high quality, niche relevant directories.
Choosing the right forums and directories can drive traffic to your website without penalising yourself.
if you want to know more about google friendly directory read my another post on build backlinks and drive traffic, which will help you to build backlinks and also making your post rank in top 10 in google search page like mine.
Conclusion
Remember that you do not have to be an expert in online marketing to increase traffic to your site.
Performing basic keyword adjustments or tweaking blog titles can significantly improve traffic volumes to your site.
Besides, if you desire more free traffic, you have to work for it. Consistently giving each of these tips your best effort will help you leverage opportunities ignored by your competitors.
Keep it in mind that these are not the only ways to drive higher volumes of traffic to your site.
Therefore, I recommend you to use the perfect blend of these tips into your strategy which will help drive traffic to new blog of yours.
Quick Question for you?
What are all the methods you are using to drive traffic to your site? Leave your answers in the comment box
If you like this article Free traffic – Killer Tips to drive traffic to new blog, please consider sharing this with your friends through social sharing.
READ MORE : 7 habits to Achieve every goals